A bra is vital in every woman's life. It refers to a contraption meant to support/ hold up a woman's breast. However, there are different types of bras, all of which serve different purposes. When purchasing a bra, a woman must ensure that they get a quality bra and also one that fits properly. Wearing the right bra not only gives a woman an attractive look, but it also goes a long way in preventing spine problems and back pain. Sadly, recent research has revealed that about 70% of women globally are wearing the wrong bra. However, you can get your right fit and quality at Shanghai Douai Lingerie co ltd. We specialize in making a wide variety of bras that are quality and affordable. This article discusses various types of bras that you must have in your closet.
Bra types
1. A Strapless bra
A strapless bra refers to a bra designed using different cup sizes, colors, materials, and styles but does not have shoulder straps. For maximum support to the breasts, the bra is made using a wide band. They are suitable when wearing bare-shoulder tops or dresses. For a woman with a bigger chest, they must ensure that they get a strapless bra that has a very firm band.
2. A Sports bra
A womens sports bra is designed for sporty activities. The main reason behind inventing these bras is to provide firm breast support while working out, thus reducing breast movement. You agree that participating in sports while wearing a normal bra is uncomfortable and a little bit embarrassing. When choosing a sports bra, you need to look at the band, the straps, and the cup. Ensure the band encompasses all round.
Furthermore, you have to choose a sports bra depending on the sports activity you intend to take. There are sports bras meant for less vigorous (low-impact) sports like hiking, yoga, and walking. You will need a different bra for more vigorous/ high impact activities like running.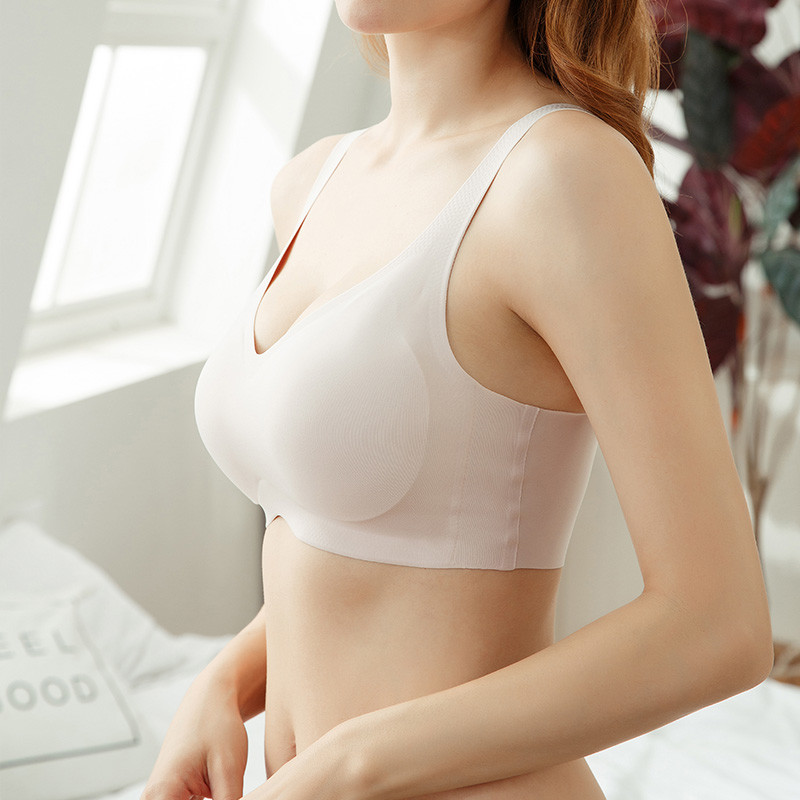 3. Hot yoga bra
A hot yoga bra is a type of sports bra designed for hot yoga. It is light and soft since hot yoga is done in very humid conditions that result in sweating. When looking for a hot yoga bra, ensure that it is comfortable and gives you support.
4. A push-up bra
A push-up bra increases your cleavage and also makes your breast appear more substantial. It has angled-padded cups that push the breasts upward and inwards to enhance the cleavage. They come in different cuts, including plunge, balcony, and demi cuts. Push up bras helps women with a small bust to increase the volume of their bust. Women with a big bust can also use them to lift their busts the chest.
5. A padded bra
This is a bra that enhances the cleavage and the bust size. Women with a small bust can wear them to have a fuller look. You can also wear a padded bra to ensure good nipple coverage, especially during winter. To ensure that you don't buy a padded bra that makes your bust appear extremely big, buy the right size, and get a good design.
6. A T-shirt bra
This is a bra made without hooks and seems that can be seen on the outer garment. They are designed with lightly padded cups to hide nipples. They also have an underwire to give complete breast coverage. They enhance breast rigidity, thus making the breast appear smaller. When buying a t-shirt bra, ensure you get the right fit by getting a professional to help you.
7. Half-cup bra
This is a bra that reveals the top part of your breast while also lifting your chest. They also help to boost the cleavage by sculpting the chest. Half coverage bra is suitable for women with a bigger bust since they provide maximum support. Since the half-cup bra naturally boosts the cleavage, you can wear them when intending to wear a v-shaped dress/top.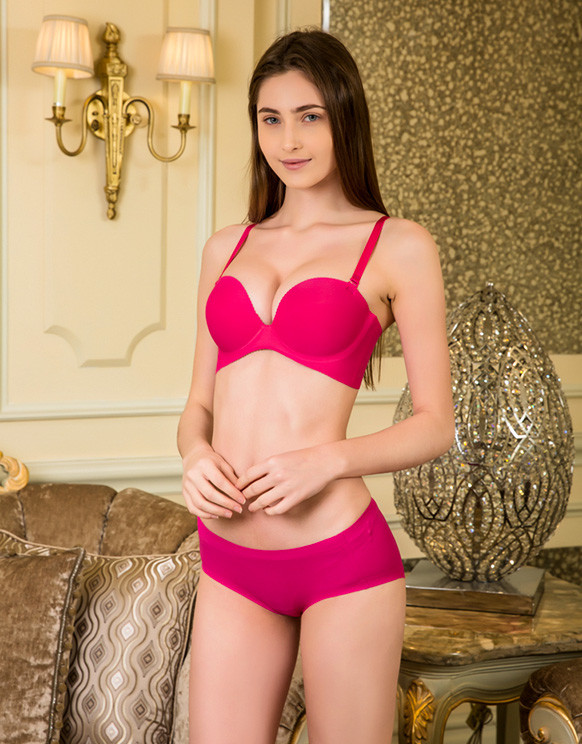 8. A bralette
This is a light bra without an underwire or any padding. It is suitable for women with a small bust and is ideal when carrying out light activities or when going on trips. A bralette is comfortable to wear, and it gives firm support to the bust.
9. A Seamless bra
A seamless bra is one that has smooth cups without seems running on them. This makes it seamless bras almost invisible even when wearing tight and fitting clothes. Usually, they have molded cups to provide support and proper shaping. The soft pads used on these bras allow for adequate nipple coverage. Seamless bras are appropriate when wearing t-shirts, form-fitted clothes, clothes with clingy fabrics, for example, satin and silk, clothes with thin fabrics. There are different types of seamless bras, including seamless bra, no ear, seamless bra wide, and seamless sports bra.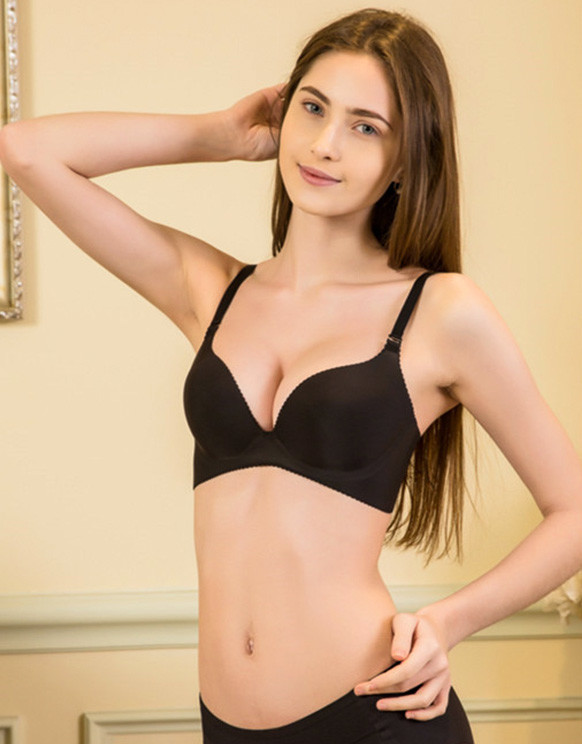 10. A deep-u bra
This is also called the deep u-plunge bra. This bra type usually has a u-shaped spacing between the busts. Additionally, a deep-u bra has angled cups and also straps that are wide apart. It is appropriate when wearing an outfit that has a low neckline or one that is backless. When you are wearing a low neckline dress/ top, the cups of an u bra do not peek on your outfit; this helps to ensure that you do not reveal any part of your bra.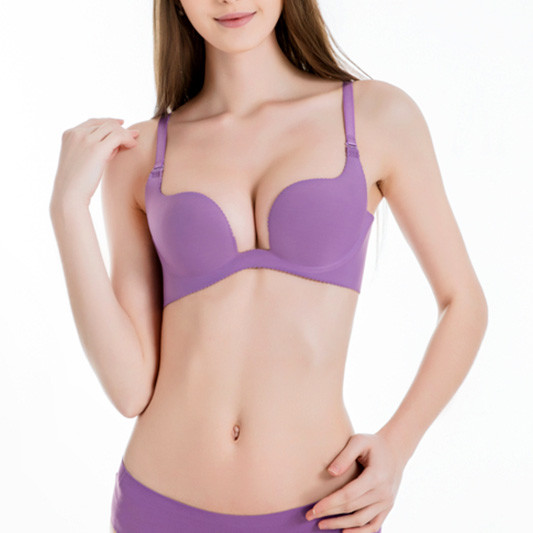 11. A convertible bra
A convertible bra is one whose straps can be altered. Meaning you can rearrange the straps using different ways depending on the garment you want to wear. The various straps arrangements include strapless, criss-cross, one-shoulder, and halter. They are appropriate when wearing a variety of outfits, including halter tops, a formal dress, criss-cross shirts, and race back shirts.
A bra is a crucial part of every woman's dressing. Different bra types also serve different purposes. When getting any bra, a woman must ensure that she gets the right fit and quality. To get the right bra, buy from a professional. To get quality, affordable and a wide variety of bra types, consult Shanghai Douai Lingerie co ltd.