So you're prowling for wholesale bras! Perhaps, you wish to set up a wholesale venture. Maybe, you plan to export wholesale sports bras. No matter your intentions, you ought to buy bras at a reasonable rate to survive the competition. If you fail at this point, you'll lag behind. Eventually, you'll find yourself out of business. So, how do you avert such scenes? Your best option would be to depend on reputed bra manufacturers. If you need more info on this matter, read below.
Tips to buy wholesale bras at reasonable rates
When it comes to setting up a wholesale or export venture, many people seem to be in a rush. They just search around and commit to the very first supplier. However, this is unquestionably the wrong decision. Many such wholesalers and exporters finish up buying expensive or poor-quality bras. Both scenarios are highly undesirable. It's best to shop around wisely and find reliable bra suppliers in view of the below points.
List down your needs
First of all, grab a paper and list down your expectations. Ideally, you may want to pen down what you intend to do with bras. Do you wish to indulge in wholesaling or retailing? Are you planning for a custom bra outlet? All these questions will let you refine your search.
For instance, if you're interested in selling custom bras, you need to find a custom bra maker. On the flip side, an OEM manufacturer should be on your watch-list if you intend to export quality bras. As well as saving time, your preliminary homework will avoid hassles later on.
Enlist reliable manufacturers
Today, you can find many bra manufacturers on the net. You'll be happy with the varied choices. However, the existence of so many suppliers makes your selection daunting and difficult. Also, many vendors offer duplicate products. You could finish up with poor-quality bras. If this is the case, you'll regret your decision and lose your business.
To avert this scenario, make a list of reputed suppliers of wholesale bras. Seek help from your business circle. Your business associates could come in handy. Those who're acquainted with reliable suppliers will provide the necessary details. Business directories and trade journals are also helpful when seeking wholesale bra suppliers.
Above all, don't forget to surf the World Wide Web. Today, people use online platforms for buying anything, including wholesale sports bras. Just scan the net using suitable key phrases. Without leaving your computer desk, you could compile a big list of suppliers near your place.
In addition to this, surf social media sites and clothing forums. You'll be happy to know that these sources offer immense help. Plus, many suppliers promote their products at these venues. A little bit of legwork will let you complete your checklist of suppliers.
Check reviews, complaints
You may wonder what reviews have to do with prices. Well, many people share their experience about buying wholesale bras at a low price. Most of these folks even report about getting ripped off. Some even yell at the poor-quality they bought. Checking those reviews will let you weed out suppliers that charge too much or offer inferior quality bras.
So, scan popular review sites and read reviews carefully. Get rid of manufacturers that receive too many bad ratings. Rather check vendors that are highly endorsed for offering high-quality bras at reasonable rates.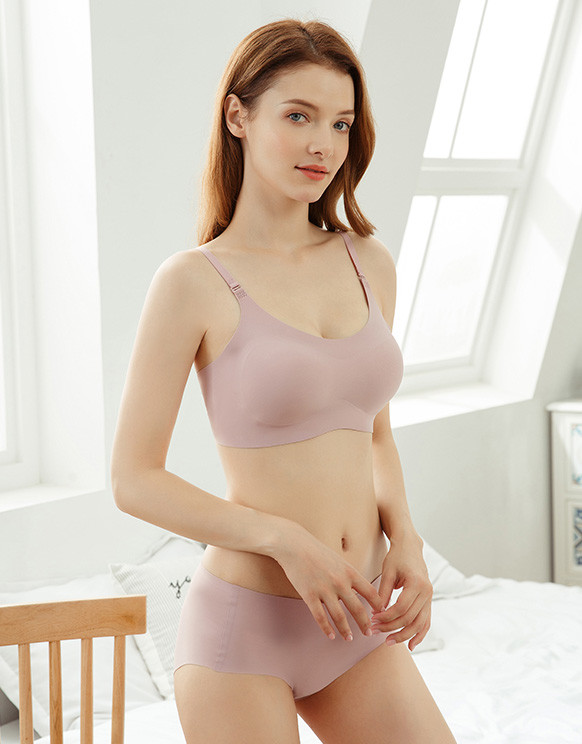 Materials and designs
The world of clothing is fashionable. People prefer something new each time they shop. The truth is buying newer products has become a never-ending trend. As a wholesaler or exporter, you ought to stay with the trend. To do that, you want a manufacturer that can supply bras of various materials in varying designs.
If a particular manufacturer doesn't meet your demand, you're better off checking other bra manufacturers. At the same time, you need to ensure that the supplier offers newer designs at a competitive rate. Based on this point, limit your list to manufacturers that can provide the latest designs in an economical manner.
Quality
The success of any business largely depends on the quality of the products. This applies to wholesale bras too. If you offer well-made bras as per the needs of customers, you'll stay abreast of others. On the other side, you'll be out of the competition in case you sell fake or poor-quality bras.
The truth is quality is of the essence. However, quality comes at a price. If this is the situation, you won't be able to compete with others. As a thumb rule, concentrate on manufacturers that offer high-quality bras at the most optimum price. Such a balance will let you offer quality bras at the best price.
What about the warranty?
Shoppers are only interested in buying good-quality bras that will last longer. If the bras don't last or wear out quickly, customers prefer an exchange or return. If you don't have a return/exchange policy, you'll be forced to shut your venture.
So, check bra manufacturers that offer some sort of guarantee. Ideally, you want assurance on the return and exchange of products. That will let you pass on the benefits to your customers without sustaining losses.
Pricing
Obviously, you intend to buy bras at the lowest price. However, as mentioned earlier, you should maintain a balance between quality and price. You should thrive to buy quality bras at a low price.
Obtain quotes from multiple bra suppliers. Compare their rates, quality, shipping, exchange, and refund policy. Plus, go through their service terms and clarify any ambiguity and doubts. Finally, settle with the best manufacturer that offers top-class wholesale custom bras at the most economical price with a sound return policy.
Bottom line
Buying custom bras at a low price can be a big task. If you go after price, you'll have to compromise with quality and vice versa. However, it's possible to resolve this issue. Just stick to the above advice when looking for bra manufacturers. With handy tips, you're set to buying top-class wholesale bras at the most optimum price.